Data and connections storage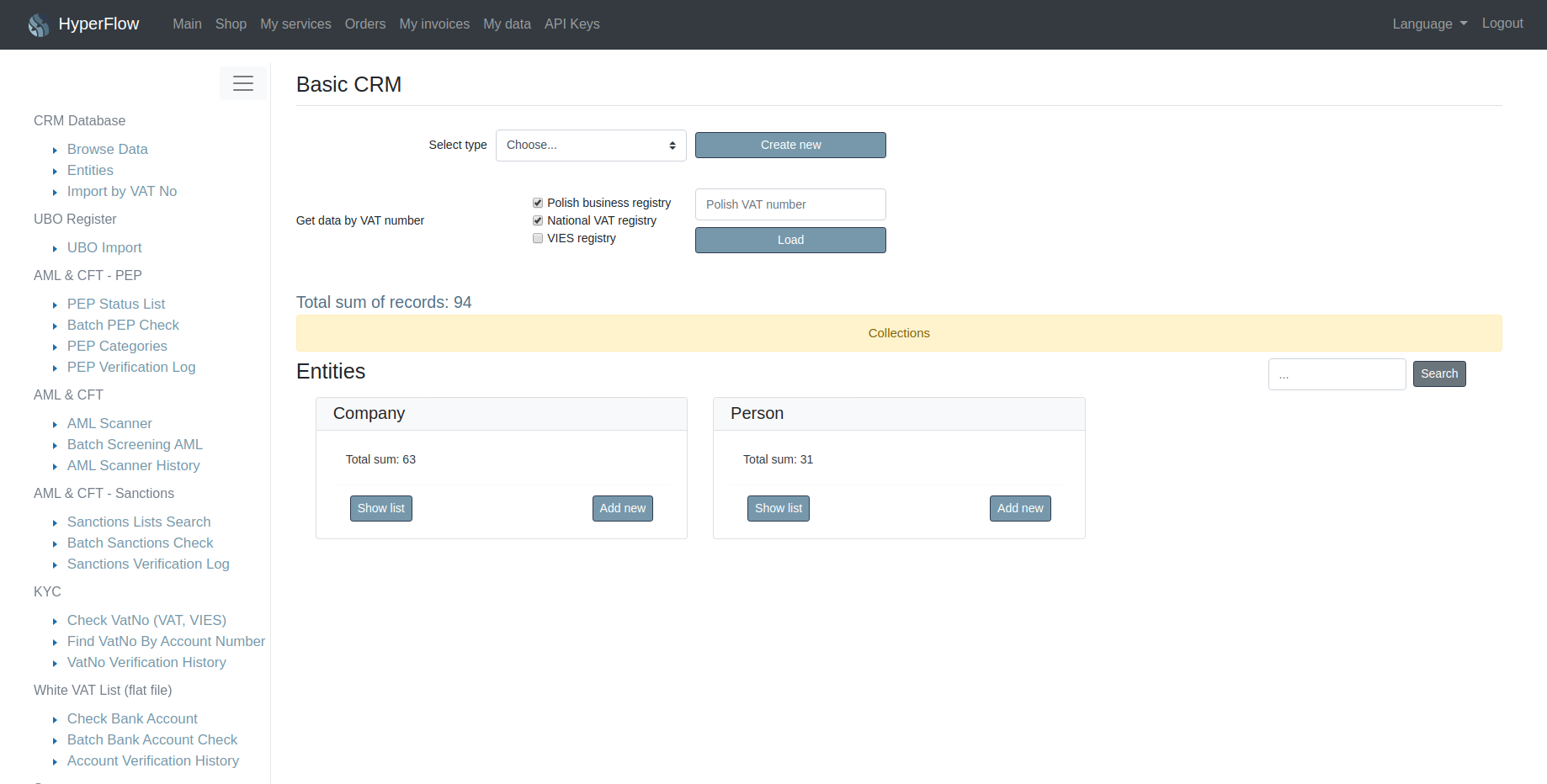 The enormous challenge that enterprises face today is to provide effective methods of data management.
In the context of the challenges related to AML and KYC, information on contractors, representation members, real beneficiaries and other personal and legal relationships play a very important role.
This applies to both registration and personal data as well as marketing and financial data.
Regardless of the size of the enterprise, aggregating data from internal databases and public registers such as the UBO Register or Companies House databases requires careful planning and the use of specialized integration tools.
In addition to the mere acquisition of data during client onboarding, it is necessary to ensure their up-to-date status through periodic monitoring and reporting changes.
In all of the above-mentioned areas, effective help is provided by a set of tools included in the Hyperflow ecosystem related to the CRM category.