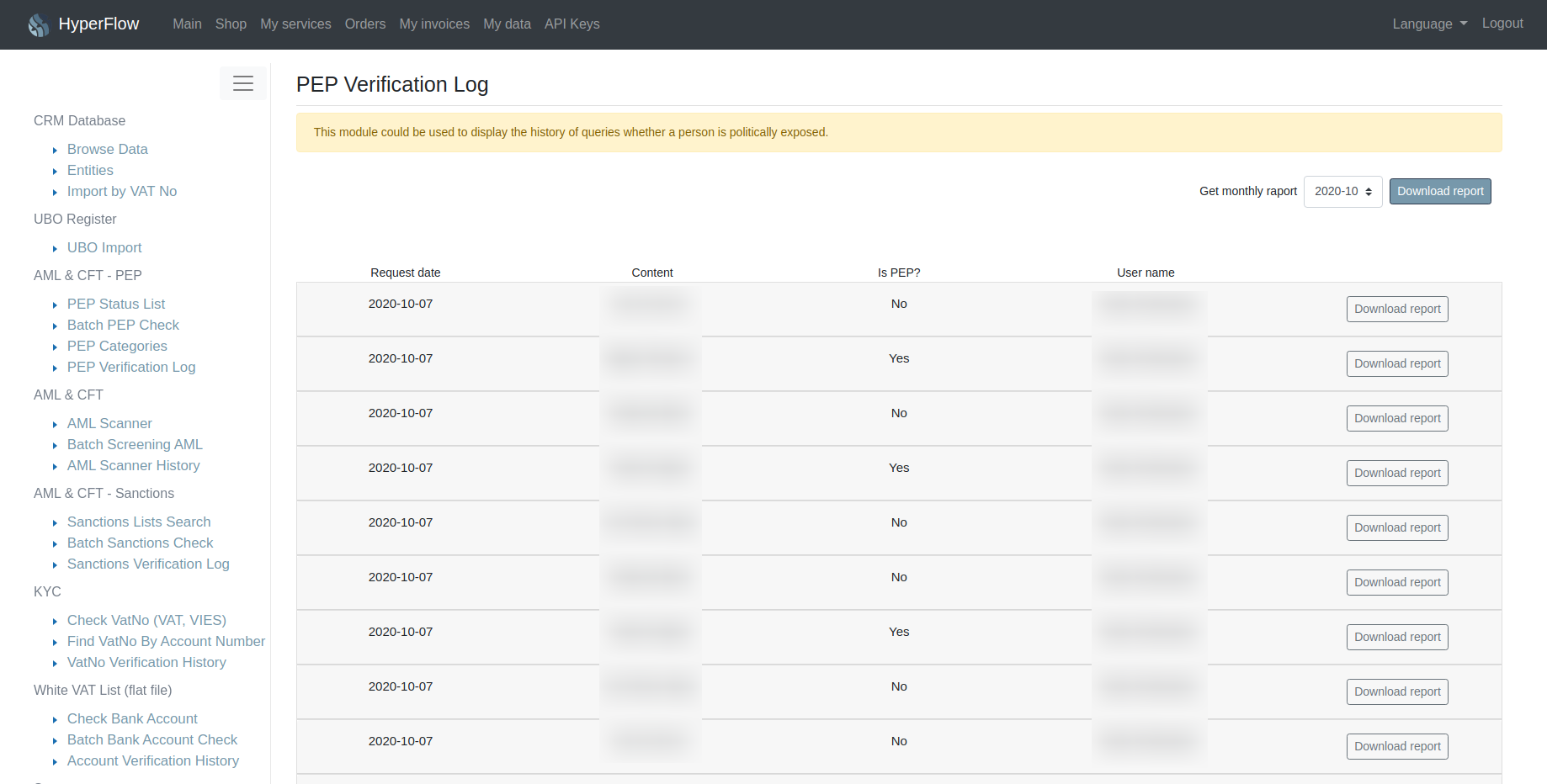 PEP Verification History is a reporting module that extends the functionality of the PEP Status List module.
It allows you to review the history of queries made to the PEP database
Additionally, the extension allows you to download monthly reports in CSV or PDF format.
On the page are displayed last 100 user queries.
Access to the PEP Verification Log module is provided via our service platform (WWW application) and is billed for the period of use – as a temporary subscription (prepaid).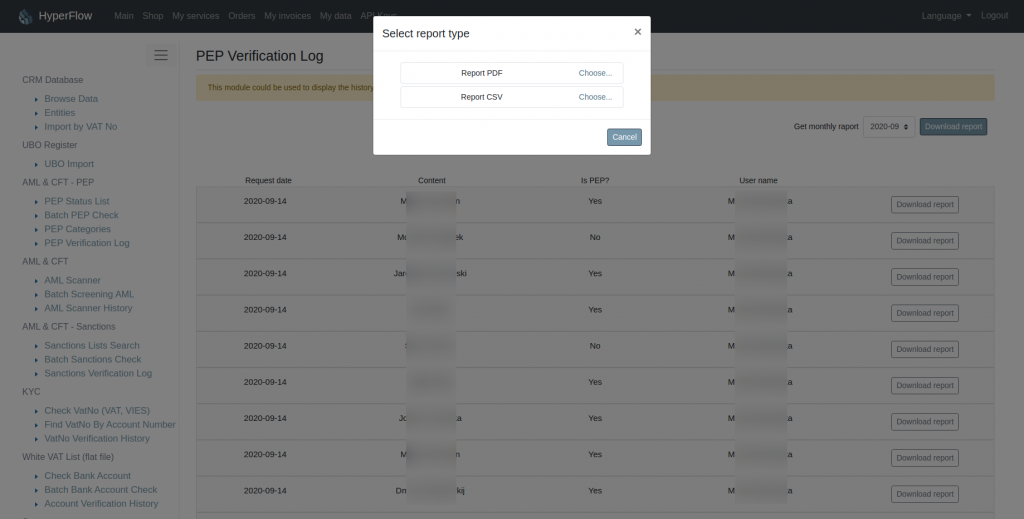 The most important functions of the PEP Verification Log module:
Geting the history of PEP status checks performed using the PEP Status List module,
Downloading a collective PDF report confirming the result of the client's PEP analysis,
Available data formats: CSV, PDF,
Possibility of integration via API.
The PEP Verification Log module is:
PEP status verification reporting tool,
A tool that meets the due diligence requirements specified in the AML Act,
AML and KYC tool compliant with GDPR,
Software to fulfill the obligation to monitor the client in terms of PEP risk.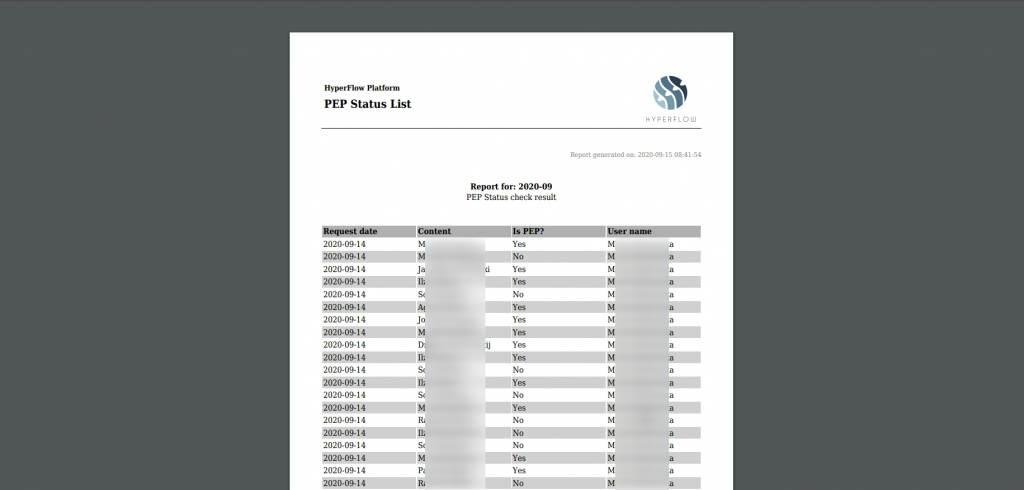 Find out more