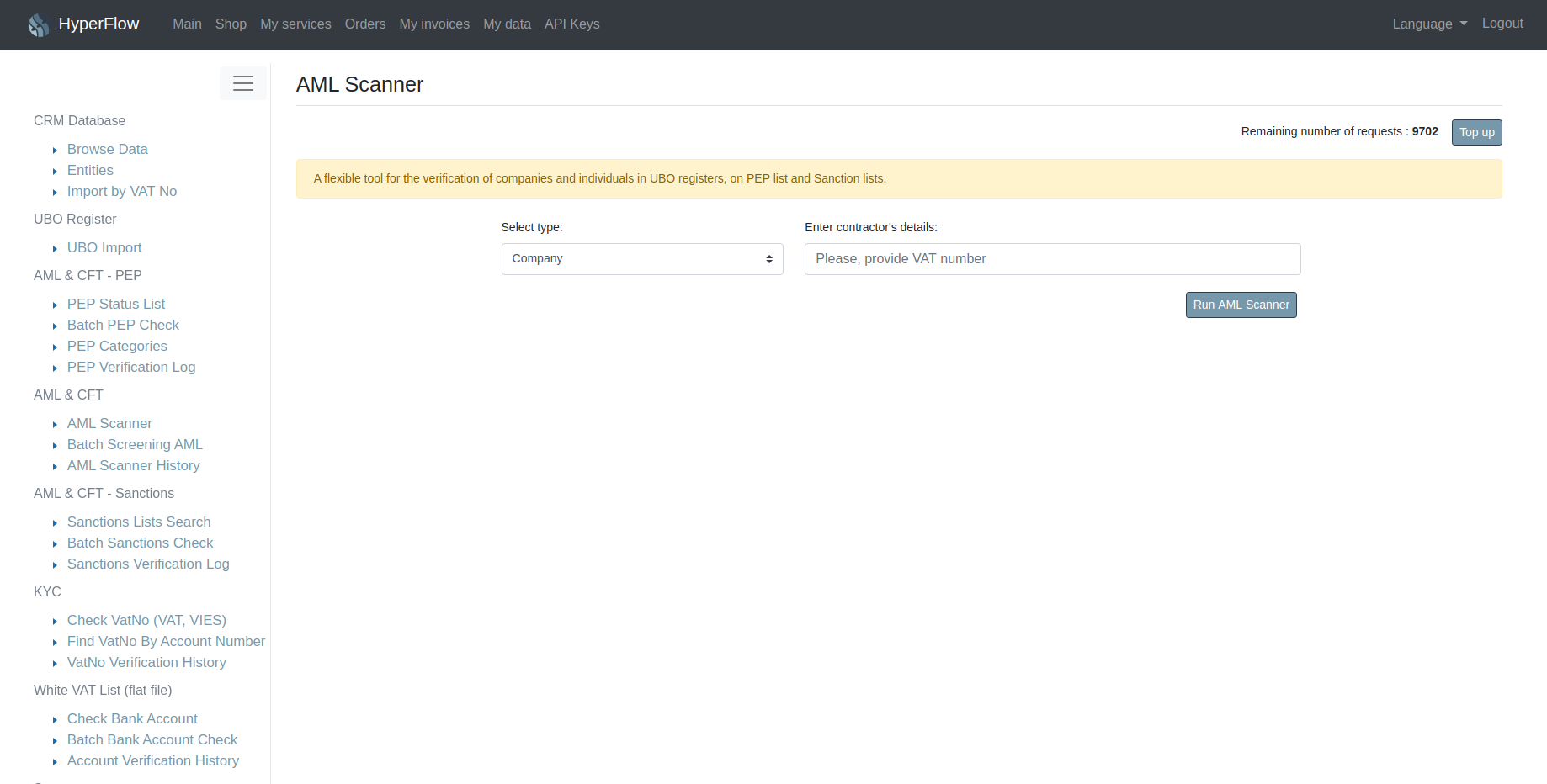 The AML Scanner module is a comprehensive service combining AML/CFT (Anti-Money Laundering / Combating the Financing of Terrorism) with KYC (Know Your Customer) elements.
PEP Screening and Sanctions screening in one simple solution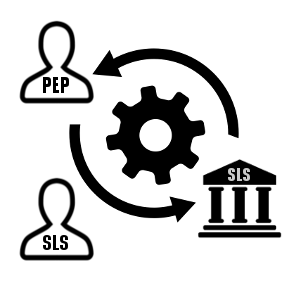 Our new product AML Scanner combines the functions of modules responsible for checking the status of PEP and verifying entities on sanction lists.
Now we support the automated VIES service background checking so you are able to check companies based on their VAT number.
What is KYC?
KYC is a due diligence procedure that is becoming increasingly important in the identification of fraud, money laundering and terrorist financing.
This procedure is used to best identify and verify the customer and obtain the correct information required to conduct business. It is used by financial institutions and other legally defined entities, required to identify their clients in order to minimize the risk of participating in money laundering and terrorist financing.
What is AML?
AML / CFT is a set of rules and principles that must be applied by AML companies that provide financial services to prevent money laundering and terrorist financing. The related procedures mainly consist in verifying the client or company / organization and persons associated with it on sanction lists and PEP lists.
What is the AML Scanner for?
AML Scanner with the help of KYC tools is a service that allows verification in accordance with the AML Act.
What is the AML Scanner based on?
KYC tools:
These are international or governments registers from which company data is obtained. AML Scanner works on the basis of:
The VIES register – provided by the European Commission – checks the activity of the EU VAT number, which is needed for cross-border transactions within the EU.
AML&CTF tools:
Sanction lists – the module supports the verification of persons and companies on:

Sanctions lists of the European Commission (e-CTFSL),
OFAC SDN and Consolidated Lists – Lists prepared by the Office of Foreign Assets Control of the US Treasury Department – SDN, and CSDN, i.e. consolidated sanctions lists,
UN Lists – on the basis of UN Security Council (United Nations) resolutions. based on the resolution of the United Nations Security Council. They concern threats to international peace and security caused by terrorist attacks.

PEP lists – our proprietary database of people occupying a prominent position. It contains information about people with PEP status both in the European Union and in the world.
What can be achieved with the AML Scanner?
Our tool allows you to screen the following types on entities:
natural person:

using first and last name – natural persons are verified on PEP lists and Sanction Lists,

company:

using a VAT number – verification in VIES register, and then verification on the Sanctions Lists and PEP lists,
using company name – verification on the Sanctions Lists.
Benefits of using the AML Scanner:
Verification by data type,
The ability to mass input data from a file,
Performing mass analysis in the background,
Verification of companies and organizations using reliable data sources,
Multilevel verification of companies on sanctions lists,
Verification of persons related to the company on PEP lists,
Verifying the status of clients' business activity,
EU VAT number activity control.
Easy API Integration and automated screening
What services does AML Scanner offer?
AML Scanner is a consolidated tool for comprehensive contractor analysis. It was created by combining the services: